I am SUPER-DuPeR excited to announce my
200 follower giveaway
winner of the Bubble Watch from
J&M's Eye Candy!
Since I roll the old school way, the winner was pulled straight out of a hat by my little sweet loves! Watch the video to see if it is YOU!
If for some reason you're not able to watch the video the winner, out of 51 entries, was Tammie from
Pampered by Tammie
!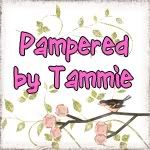 Congratulations Tammie! Email me at loveseweetlove@gmail.com and I'll pass along your info to J&M's Eye Candy so you can choose your beautiful new watch! Thanks to all who participated and are following along with Love Sweet Love, I LOVE giveaways!!